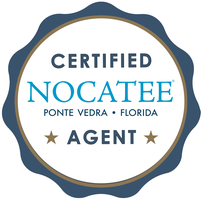 Located in Ponte Vedra, Florida, Nocatee is the 3rd fastest growing community in the United States. Recently, the developer of Nocatee, the Park Group, launched a certification program designed to equip real estate agents to better assist potential home buyers in the community.
What is a Certified Nocatee Agent?
A Certified Nocatee Agent is a licensed real estate agent who has been through specific training in order to become an expert in the Nocatee Community. As part of this training, a Nocatee Certified Agent is familiar with virtually every home builder and community in Nocatee, as well as all neighborhood amenities, parks, schools and commerce.
Why use a Certified Nocatee Agent?
Make no mistake about it. Though the builders site agents in the sales center are friendly, informative and helpful, they are there to serve their employers interests in the transaction, not yours. The site agents at the sales center are trained to look out for their employers interests, period. Using a Nocatee Certified Agent to represent you in your home purchase is of no cost to you. The builders have included in the price of every home a commission in order for you to use a real estate agent to represent you, whether you use one or not. You can trust in us not only because we are hired to represent you, but because we are experts in the Nocatee community in Ponte Vedra and we have help hundreds of home buyers like yourself purchase new construction home. In addition, when registering at the community sales center, a certified agent can register a potential buyer for a 90 day period with every builder in the community.



What's in it for me as the buyer?
We want to offer you an incentive to use First Coast Realty Associates and CashbackFlorida.com agents on your new construction home purchase. We have an exclusive program designed to put cash back in your pocket when buying any new construction home in the state of Florida. We offer a 1% cash back rebate! That's right, we will give you a rebate out of our own commission in the amount of 1% of the purchase price on your home, just to use us as your agents. This money can be used towards closing costs, moving expenses, or anything you desire. Go here for complete details about our exclusive 1% new home rebate program, or contact us at (904)733-4911 for details. Please note that our 1% cash back rebate program is exclusive only when using a Certified Nocatee Agent with First Coast Realty Associates.

About The Nocatee Community
in Ponte Vedra, Florida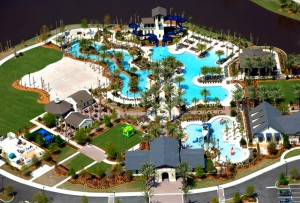 Nocatee is a large scale master planned community which is currently the 3rd best-selling new home community in the US. The area encompasses 15,000 acres of pristine Florida land with half of the land being reserved for nature preservation, never to be developed. The community currently boasts the top amenities for any neighborhood in NE Florida which include its own water park featuring the tallest slide in Northeast Florida, a lazy river, and a zip line. Nocatee also has its very own town center, numerous parks, and has plans for golf courses, a fire station, and schools within walking distance of every neighborhood. The Nocatee Community is only 3 miles from Ponte Vedra Beach, and 20 minutes from Jacksonville. The community literally offers a neighborhood for every person in every phase of life – from condominiums, to single family homes, to active adult communities, and gated luxury home communities. Homes in Nocatee start in the high $100's and range to million dollar custom estate homes. Some of the current new home communities in Nocatee include –  Coastal Oaks at Nocatee, Greenleaf Village at Nocatee, Willowcove at Nocatee, Greenleaf Lakes at Nocatee, Enclave at Nocatee Town Center, and Lakeside at Nocatee Town Center.
Thinking about buying a new construction home? Let the new home experts at CashBackFlorida.com help you for FREE and get a 1% cash back home rebate on your new construction home purchase. Click here for details.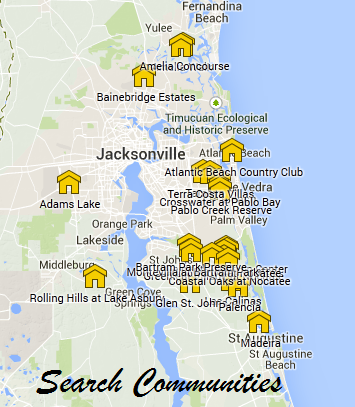 This website is owned and operated by First Coast Realty Associates, a licensed Florida real estate brokerage company.  Information in this post may not be completely accurate. Please seek legal and tax representation in legal and tax related matters. The owners of this website assume no responsibility for the accuracy of the content on this page.