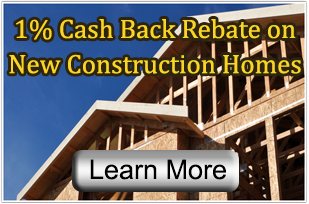 Samara Lakes is a new home community in Northwest St. Johns County that will feature over 800 homes upon completion. Residents of Samara Lakes have access to the Stonebrook Park Amenity Center which features a pool and cabana, basketball court, playground, and play fields for outdoor recreation such as soccer, baseball, and football. Samara Lakes is also of the only neighborhoods in the World Golf Village area that does not have a CDD fee, only a reasonable Homeowners Association Fee.
The neighborhood provides residents with a great location near the growing World Golf Village area. The World Golf Village is home to top notched golf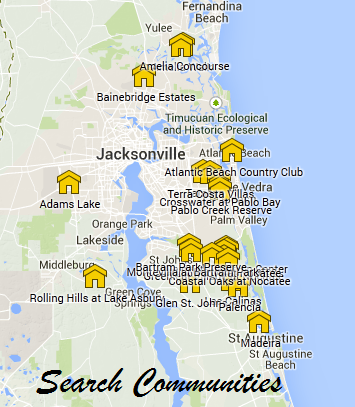 courses, awe-inspiring IMAX Theater, the Wold Golf Hall of Fame and Museum, great shopping, and delicious dining. There are also many other amenities and commercial development planned for the World Golf Village and World Commerce Center in the near future. Residents also enjoy a location that is just a short drive to Jacksonville as well as historic downtown St. Augustine. An incentive for parents and children alike residing in Samara Lakes are the St. Johns County schools. Schools in the St. Johns County school district are consistently nationally ranked for student's high achievement on the state standardized testing and are considered top rated. See School Reports.

Samara Lakes is a community that is comprised of three smaller neighborhoods - River Birch, Oak Ridge, and Briar Woods. River Birch at Samara Lakes is a beautiful neighborhood, many of which site on the many ponds within the Samara Lakes community. Oak Ridge at Samara Lakes, another lovely neighborhood, offers lake home sites and has the largest homes of all three neighborhoods, excellent for large or growing families. Briar Woods at Samara Lakes offers the most affordable homes in the community. This fully built out neighborhood offers reasonably priced homes, originally built by KB Homes, range from 1107-1177 sq. ft. offers two 3 bedroom 2 bath, 1 car garage floor plans. There are currently two builders in Samara Lakes offering a diverse selection of floorplans suite any buyers' taste - Dr. Horton, and Standard Pacific Homes. Below you will find all builder floor plans and new homes for sale in Samara Lakes. Other nearby new home neighborhoods include Glen St. Johns, Las Calinas, Palencia, Rivertown and Durbin Crossing. Get a 1% cash back rebate for any new home purchased in Samara Lakes.
Samara Lakes Floor Plans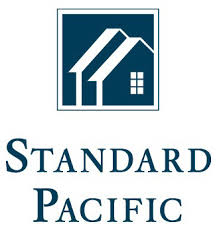 Castleberry

4 – 5 Beds, 2.5 – 3.5 Baths

2,740 – 3,250 sq. ft.
1st Floor Floorplan
2nd Floor Floorplan

Aurora

3 Beds, 2.5 Baths

1,952 – 2,323 sq. ft.
1st Floor Floorplan
2nd Floor Floorplan

Hampshire

3 – 4 Beds, 2-3 Baths

Somerset

3 – 5 Beds, 2.5-4 Baths

Brookland

4 Beds, 2 – 3 Baths

Andover

4 – 5 Beds, 2.5 – 3 Baths

Venetian

4 – 6 Beds, 2.5 – 4 Baths

Bedford

5 – 6 Beds, 3 – 5 Baths
Floor Plans by DR Horton
Pompano
1,279 SF
3 / 2 – 2 Car Gar

Madison
1,470 SF
3 /2 – 2 Car Gar

Clearwater
1,540 SF
3 /2 – 2 Car Gar

Sebring
1,741 SF
4 /2 – 2 Car Gar

Heron
1,701 SF
3 / 2 – 2 Car Gar

Longwood
1,798 SF
4 / 2 – 2 Car Gar

Sanibel
1,847 SF
4 / 2 – 2 Car Gar

Sarasota
1,871 SF
4 / 3 – 2 Car Gar

Amelia
2,062 SF
4 / 3 – 2 Car Gar

Lantana
2,044 SF
4 / 2.5 – 2 Car Gar

Regent
2,147 SF
4 / 2 – 2 Car Gar
Augustine
2,201 SF
4 / 2 – 2 Car Gar

St Croix
2,274 SF
4 / 2.5 – 2 Car GAr

Destin
2,368 SF
4 / 3 – 3 Car Gar

Coral
2,566 SF
3 /3.5 – 2 Car Gar

Monterey
2,900 SF
4 /2.5 – 2 Car Gar.

Augustine II
2,687 SF
4 /2 – 3 Car Gar

Azalea
2,606 SF
4 /3 – 3 Car Gar

Captiva
3,026 SF
5 /3 – 2 Car Gar

Destin II
2,892 SF
4 /3 – 3 Car Gar

Augustine II
2,687 SF
4 /2 – 3 Car Gar

Captiva II
3,402 SF
5 /3 – 2 Car Gar

Vilano
2,795 SF
4 /3.5 – 3 Car Gar

Serenata
3,697 SF
4 /2.5 – 3 Car Gar

Vilano II
3,289 SF
5 /4.5 – 3 Car Gar