Dr. Horton Express Homes

Dr. Horton, Americas largest Home Builder, recently announced a new series of homes designed specifically with first time home buyers in mind. Their Express Homes series offer new, affordable homes designed for home buyers looking to achieve the benefits of home ownership. Their focus is on value and quality, while offering an affordable monthly mortgage. Express homes all feature 2-Car Garages and offer at least three bedrooms and two baths. Perhaps the most attractive feature of the Express Homes series is the price point, which are starting in the low $100's. Jacksonville is fortunate enough to be one of the 13 test markets for the new series.
"We wouldn't be getting into the Express brand if we didn't feel like that that was the next segment of the business to recover," D.R. Horton CEO Donald Tomnitz said during the company's April quarterly conference call.  As home prices have risen the past two years, first-time buyers have been priced out of the market, Tomnitz said. With Express Homes, the company hopes to convert young adults who are living with their parents and renters into home owners. "If we can get that product price point down, then I believe there are people out there who truly will buy," Tomnitz said.
Jacksonville Express Home Neighborhoods
Jacksonville is one of only 13 test markets in the US for
the new Express Homes series from Dr. Horton.
Winchester Ridge – Winchester Ridge is a new home neighborhood located off Normandy Blvd in the far west side of Jacksonville. Winchester Ridge is a large community consisting of over 1,000 acres, including 600 Acres of preserve and wetlands. Residents enjoy a clubhouse with fitness center, as well as two pools. View homes for sale and floorplans in Winchester Ridge.
Magnolia West – The other neighborhood offering Express Homes is Magnolia West. Magnolia West is a new home neighborhood located in Green Cove Springs, directly behind Magnolia Point Golf and Country Club. Magnolia west will have over 500 homes upon completion and features a $2 Million amenities center that includes a clubhouse, fitness center, resort style pool, tennis courts and basketball court. View homes for sale and floorplans in Magnolia West.
Thinking about buying a new construction home? Let the new home experts at CashBackFlorida.com help you for FREE and get a 1% cash back home rebate on your new construction home purchase. Click here for details.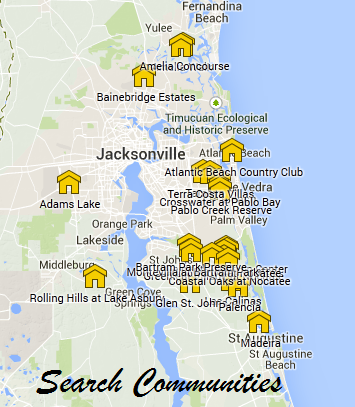 This website is owned and operated by First Coast Realty Associates, a licensed Florida real estate brokerage company.  Information in this post may not be completely accurate. Please seek legal and tax representation in legal and tax related matters. The owners of this website assume no responsibility for the accuracy of the content on this page.