We are pleased to announce that we have added a way to search for new communities based on the area of town in Northeast Florida. We will be adding more new home neighborhoods in the near future, but for now, click on any area of town and immediately find information about that area as well as links to all new home neighborhoods in that area. This will make home searches much easier!
Areas of Jacksonville
Surrounding Areas & Suburbs
Thinking about buying a new construction home? Let the new home experts at CashBackFlorida.com help you for FREE and get a 1% cash back home rebate on your new construction home purchase. Click here for details.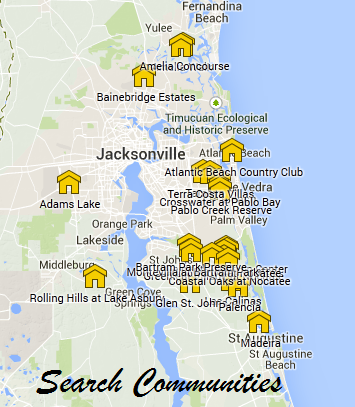 This website is owned and operated by First Coast Realty Associates, a licensed Florida real estate brokerage company.  Information in this post may not be completely accurate. Please seek legal and tax representation in legal and tax related matters. The owners of this website assume no responsibility for the accuracy of the content on this page.