Amelia Concourse Overview:
3.5 million dollar amenity center

Clubhouse with Fitness Center

Resort style pool

Children's water park

Tennis, basketball, and volleyball courts

Soccer field

Outdoor fireplace

Dog run

Playground

Convenient to shopping, dining, & interstates

Locate close to parks & schools

Amelia Concourse – Fernandina Beach, Fl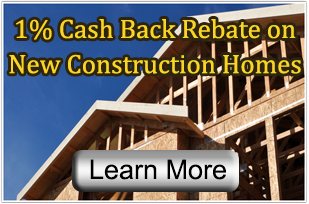 Amelia Concourse in Fernandina Beach, Fl features beautiful homes in a scenic natural setting close the beach and the city. The community of Amelia Concourse will feature 450 homes, picturesque lake or forest front lots, and wonderful amenities. Residents are spoiled with a community clubhouse and three pools,one for tots, one for kids with slides and sprays, and a large family pool. Builders for the community DR Horton and Richmond American Homes, provide residents with an array of home styles and floor plans to choose from. Homes range from 1,470sf-4,099 sf, 3-5 bedrooms, and 2-4 baths.
The community is located only 10 minutes from 1-95, 15 minutes from Amelia Island Beaches, and 30 minutes from Jacksonville. Just minutes from home are popular restaurants and retailers including, Chili's, Panera, Home Depot, Target, and Kohl's. A brand new movie theater has been built just around the corner from Amelia Concourse as well. 2% cash back rebate with any home purchase at Amelia Concourse. Click Here

Monterey 2,900 SF 4 Beds / 2.5 Baths 2 Car Garage / 2 Stories First Floor Second Floor
Serenata 3,679 SF 4 Beds / 2.5 Baths 3 Car Garage / 2 Stories First Floor Second Floor
 Sanibel 1,847 SF 4 Beds / 2 Baths 2 Car Garage / 1 Stories First Floor

---

Coral 2,566 SF 3 Beds / 3.5 Baths 2 Car Garage / 2 Stories First Floor Second Floor
Captiva 3,026 SF 5 Beds / 3 Baths 2 Car Garage / 2 Stories First Floor Second Floor
Mandarin 4,099 SF 5 Beds / 4 Baths 3 Car Garage / 2 Stories First Floor Second Floor

---

Destin II 2,892 SF 5 Beds / 3 Baths 3 Car Garage / 2 Stories First Floor Second Floor
Amelia 2,062 SF 4 Beds / 2 Baths 1 Car Garage / 1 Stories First Floor
Regent 2,147 SF 4 Beds / 2 Baths 2 Car Garage / 1 Stories First Floor

---

Azalea 2,606 SF 4 Beds / 2 Baths 3 Car Garage / 1 Stories First Floor
Longwood 1,798 SF 4 Beds / 2 Baths 2 Car Garage / 1 Stories First Floor
Augustine 2,201 SF 4 Beds / 2 Baths 3 Car Garage / 1 Stories First Floor

---

Madison 1,470 SF 3 Beds / 2 Baths 2 Car Garage / 1 Stories First Floor
Sarasota 1,871 SF 4 Beds / 3 Baths 2 Car Garage / 1 Stories First Floor
Clearwater 1,540 SF 3 Beds / 2 Baths 2 Car Garage / 1 Stories First Floor

---

Lantana 2,042 SF 4 Beds / 2.5 Baths 2 Car Garage / 1 Stories First Floor
Captiva II 3,402 SF 5 Beds / 3 Baths 2 Car Garage / 2 Stories First Floor Second Floor
St. Croix 2,274 SF 4 Beds / 2.5 Baths 2 Car Garage / 2 Stories First Floor Second Floor

---

Vilano 2,795 SF 4 Beds / 3.5 Baths 3 Car Garage / 1 Stories First Floor
Vilano II 3,289 SF 5 Beds / 4.5 Baths 3 Car Garage / 1 Stories First Floor
Daniel 2,175 SF 3 Beds / 2 Baths 2 Car Garage / 1 Stories First Floor
Seth 2,938 SF 4 Beds / 3 Baths 3 Car Garage / 2 Stories First Floor Second Floor
Brandon 2,460 SF 4 Beds / 2.5 Baths 3 Beds / 2 Baths 3 Car Garage / 2 Stories First Floor Second Floor

---

Alan 2,028 SF 3 Beds / 2.5 Baths 2 Car Garage / 1 Stories First Floor
Alder 1,657 SF 3 Beds / 2 Baths 2 Car Garage / 1 Stories First Floor
Delaney 2,275 SF 3 Beds / 2.5 Baths 2 Car Garage / 1 Stories First Floor