New Construction Homes Jacksonville & Northeast Florida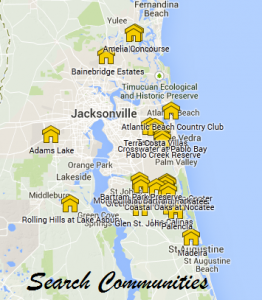 Welcome to the #1 source for new construction home information. We have worked hard to design this website to be a true resource for consumers looking for new home information in the Jacksonville and Northeast Florida area. This website features detailed profiles for virtually every medium to larger size new home neighborhood in the area – each one showcasing builder floor plans for all builders, photographs of amenities, detailed neighborhood information, and homes and real estate for sale. Start and end your search for a new construction home in Jacksonville right here. We are your Northeast Florida new home experts. We are here to help, and the best part is our services are without cost to you. Allow our new home experts  to guide you through the entire process, and help make your home purchase go as smoothly as possible. Contact us today before contacting the builders in order to get a 2% cash back rebate on your home purchase.
View New Construction Communities
Florida 2% Cash Back Rebates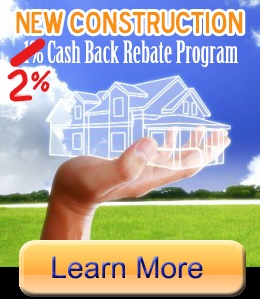 As a special incentive for home buyers using a new home expert agent free of charge, we will give you a 2% cash back rebate on your new home purchase. We know you are doing much of the "footwork" yourself in finding your new construction home, and we want to compensate you for helping to make our jobs even easier. Get $2,000, $3,000, $5,000 or more just for using the best and most experienced Jacksonville new home professionals to help make your home purchase go more smoothly! It is truly a win – win situation. Go here for complete details on our rebate program.

Jacksonville and Northeast Florida is one of the fastest growing areas in the country for new construction homes. Our area offers a fantastic selection new construction home neighborhoods, offering wide range of prices, styles, and locations. Whatever you are interested in – waterfront communities, golf course communities, master planned communities, condominium communities, or senior living communities – Northeast Florida has a new construction community to fit your needs. Contact us today.
View New Construction Communities