Bainebridge Estates Overview:
Beautiful affordable homes
Fantastic community amenities
Clubhouse
Resort style pool
Children's splash park
Tennis courts
Convenient Location
Easy interstate access
Airport less than 5 miles
River City Marketplace less than 5 miles

Bainebridge Estates - Jacksonville, FL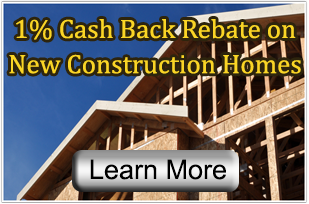 Bainebridge Estates is a lovely community located on Jacksonville's fast growing Northside. The community of single family homes offers a convenient location close to I-95 and is only a short 5 minute drive to the Jacksonville International Airport and the River City Marketplace. The River City Marketplace is a huge outdoor mall complex which is home to over 100 retailers, dozens of restaurants, and a movie theater. Additionally, the Jacksonville Zoo and beautiful Amelia Island is a short drive from Bainebridge Estates as well. When traveling outside of the community, residents enjoy the communities close proximity to I-95 which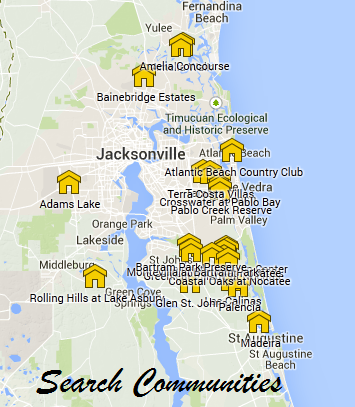 provides direct and fast access to just about anywhere in Jacksonville and Northeast Florida.
Residents in Bainebridge Estates have access to excellent community amenities which include a resort style swimming pool with children's splash park, lighted tennis courts, fenced children's playground, fitness center, and clubhouse. Homes in the community come in a wide range of styles and layouts, ranging from 1,239 sf to over 4,000. Builders for Bainebridge Estates in Jacksonville, Florida include Lennar Homes and DR Horton. View all builder floor plans as well as homes for sale in Bainebridge Estates below. Yellow Bluff Landing is another new home neighborhood nearby. Contact us for a private tour or for more information about our exclusive 1% discount / cash back rebate for any new home purchase in Bainebridge Estates. Click Here for details

Elan
1,544 sf
3 bed/2 bath

Spirit
1,868 sf
3 bed/2 bath

Charle
2,095 sf
3 bed/2bath

Croix
2,265
3 bed/2 bath

Freedom
2,408 sf
4 bed/3 bath

Croix with Bonus
2,855 sf
4 bed/3 bath


Freedom with Bonus
2,938 sf
5 bed/4 bath


Agustine
2,950 sf
4 bed/3 bath
Second Floor↓

Bainebridge Estates Floor Plans by DR Horton
Single family homes ranging from 1,239 sf-4,099 sf, 3-5 bedrooms, 2-4 baths
Pompano
1,239 sf
3 bed/2 bath

Madison
1,470 sf
3 bed/2 bath

Clearwater
1,540 sf
3 bed/2 bath

Sebring
1,741 sf
4 bed/2 bath

Longwood
1,798 sf
4 bed/2 bath

Sanibel
1,847 sf
4 bed/2 bath

Sarasota
1,871 sf
4 bed/3 bath

Amelia
2,062 sf
4 bed/2 bath

Lantana
2,044 sf
4 bed/2.5 bath

Heron
1,701 sf
3 bed/2 bath

Destin
2,368 sf
4 bed/3 bath

Coral
2,566 sf
3 bed/3.5 bath

Augustine II
2,687 sf
4 bed/2 bath

St. Croix
2,274 sf
4 bed/2.5 bath

Augustine
2,201 sf
4 bed/2 bath

Monterey
2,900 sf
4 bed/2.5 bath

Captiva
3,026 sf
5 bed/3 bath

Captiva II
3,402 sf
5 bed/3 bath

Vilano
2,795 sf
4 bed/3.5 bath

Destin II
2,892 sf
5 bed/3 bath

Serenata
3,679 sf
4 bed/2.5 bath

Vilano II
3,389 sf
5 bed/4.5 bath

Mandarin
4,099 sf
5 bed/4 bath